I just bought a Lindt White Coconut bar from Duane Reade and it is amazing. Little white flecks of coconut in with the rich white chocolate. It makes you feel like you're on the beach sipping a pina colada. Maybe that's just the coconut talking but it's really yummy. And even though it has some artificial flavors in it, the chocolate is still really good. I can look past the fact that it's not totally pure or anything, but it's worth a shot.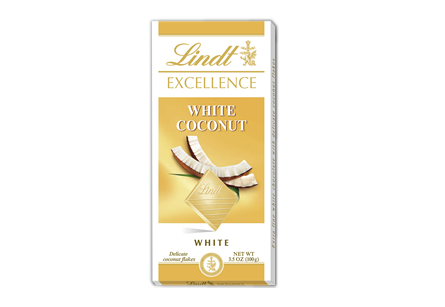 Then I had the Toffee Crunch bar, and it does live up to it's name. I've never really been a fan of crunchies in my chocolate, but the flavors worked well together. I feel like this is a high end candy bar.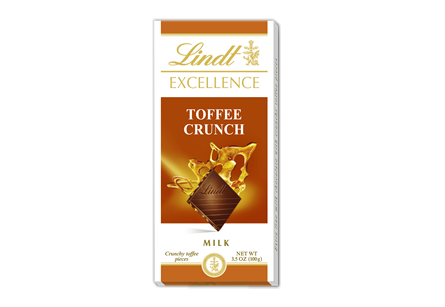 I also just had to try their Intense Pear bar. I honestly couldn't imagine how they would work pear into a chocolate bar and make it taste good. The bar has little pieces of almond and dried pear in it. I think the chocolate also has some kind of pear flavoring to it. It's interesting to say the least. Lindt has a lot of flavored bars and I think I'm going to try a few more of them.